×
Michael Collis, Philadelphia, Pennsylvania
No line at the University of Pennsylvania polling place.
Laurence Moore, Santa Clara, California
Johanna Brugman, Washington state (where all ballots are by mail)
Aryeh Cohen-Wade, Rochester, New York
Jason Packman, Japan
I live in Japan, and the county where I am now registered allows overseas voters to send in their ballot by fax (albeit with a waiver saying you forfeit your right to a secret ballot) So here is the fax machine I used the morning of the sixth in Japan to send in my ballot.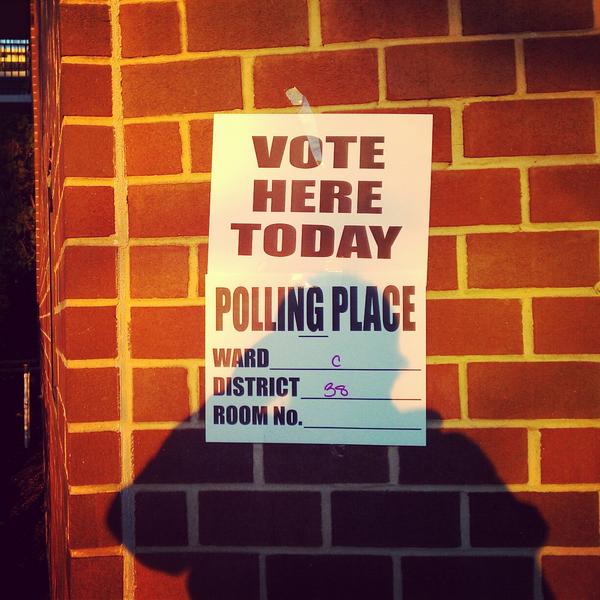 Njaila Rhee, Newark, New Jersey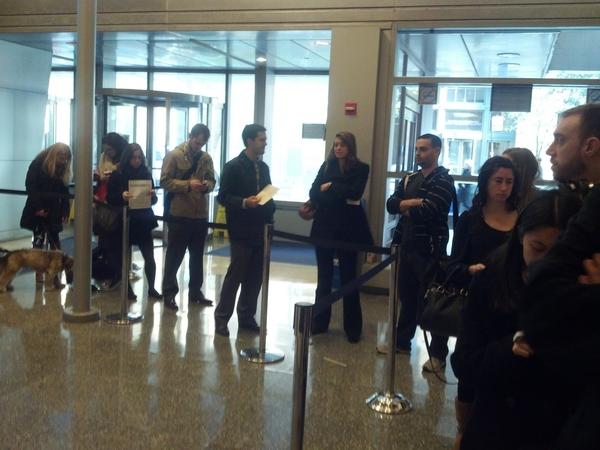 Bernadette Kelly, New York City
Baruch College. Hour wait.
Jeremy, New York City
Here is my roommate Alex voting in Prospect Heights, Brooklyn, NY
Jamelle Bouie, Virginia
Patrick Caldwell, Washington, DC
Lisa Edelson
I voted absentee last week from this computer in Lausanne, Switzerland. I'm still waiting for them to e-mail back my "I voted" sticker. :-)
Dawn Thomas
My three children walking with me to vote.
Jeremy, Michigan
Chip Howard, Nogales, Arizona
Gabriel Arana, Washington, D.C.
Meredith, Ithaca, New York